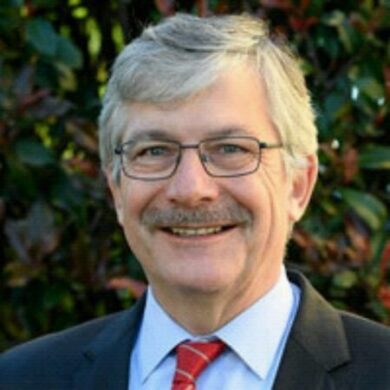 Dr Adi Paterson
Principal and Founder, Siyeva Consulting, Former CEO - Australian Nuclear Science and Technology Organisation
Dr Adi Paterson has a strong public science and senior management background, operational and strategic management expertise, nuclear programs and in the commercialisation of scientific research.
Dr Paterson was the General Manager for Business Development and Operations at the Pebble Bed Modular Reactor Company in South Africa.
From March 2009 to September 2020 Adi had strategic oversight and responsibility for ANSTO's multi-facetted portfolio of activities.
Dr Paterson has driven a program of positive change and growth. Putting people first, with a focus on diversity and inclusion, underpins the transformation process. This has leveraged outcomes based on the nexus of public science investment and practical innovation with positive impacts on health, industry and the environment.
Dr Paterson's focus on the importance of diversity and equity, particularly in STEM, led to his appointment in 2016 as a Male Champion of Change for STEM.
Dr Paterson has experience in key policy areas including science and innovation, energy and the nuclear fuel cycle. He is a Fellow of the Australian Academy of Technology and Engineering (ATSE), Engineers Australia (EA), and the Royal Society of New South Wales. The Sydney Division of Engineers Australia recognised him as the 2012 Professional Engineers of the Year.
Dr Paterson holds a BSc (Chemistry) and a PhD (Engineering), both from the University of Cape Town. He was awarded an Honorary Doctorate by the University of Wollongong in 2017.

Back to Speaker Profiles